"Working with Mallorie was wonderful! She captured the perfect moments and pure innocence of my sweet baby boy. Her work is beautiful and we will definitely use her talents again to capture more great pictures of my family. Thanks Mal for your passion for photography, it truly shows in your work."
≫≫ Meredith (Mother of sweet baby Jacob)
"Mallorie is absolutely phenomenal! My husband and I could not be more pleased with the photographs Mallorie shot at an event the evening before our wedding. She truly captured the essence of the evening through her photos, and we felt like we were reliving the evening while going through them. We were able to see how great she was at capturing the little moments that could have been easily overlooked. Thank you Mallorie for capturing memories that we will cherish forever! I highly recommend Mallorie Owens and Dreaming Willow Photography."
≫≫ Rupa Austria
"We LOVED every part of this family photo session! Mallorie made a point of taking the stress away from family pictures. From the ease of scheduling & rescheduling (due to a severe weather outbreak), to providing assistance with outfits, finding the perfect outdoor location, getting a non-motivated family member (teenagers got to love them) to enjoy the experience, and getting an overly excited puppy to cooperate; Mallorie made it easy. I feel so blessed to have these wonderful photos of my family. Mallorie Owens made this an IDEAL experience from the beginning to the end! We will cherish these photos FOREVER!"
≫≫ Nikki Inman, Wichita, Kansas
"This photo session and results were OUTSTANDING! With trying to get 6 kids together, along with "mother's" trying to get the kids to act accordingly, I couldn't ask for better results. You couldn't tell there were a total of 8 adults (2 buffalo's and a herd of cattle) in the background trying to get kids to "smile". Mallorie was so poised and knew just how to get the photo I wanted. Thank you so much for such for finding the personalities of each of my grandchildren. I will be proud to display the photos in my home – thank you again!"

≫≫

Jan Sanderson, Wichita, KS

"DELIGHTFUL! There is no other way to describe this day and these pictures!!! We were WAY overdue on family photos and I was so happy to find such talent in Mallorie Owens with Dreaming Willow Photography! She took any pose we requested and had some great ideas of her own. WE just got our disk and I am over the moon!!!! Not only will I forever cherish the photos, but the day was just lovely. Thank you, Mallorie for capturing our family...and making such wonderful memories for us."

≫≫

Julie Rains, Wichita, KS


"We loved working with Mallorie! We had only had family photos taken once before, so we were a bit nervous about what to do, where to stand, etc. Mallorie gave us direction without being pushy, and she was fantastic with our two year old! The shoot went wonderfully, and the photos turned out even better. I'm so very happy with the photos that she shot, and everyone that has seen them has commented on how beautiful they were!"

≫≫

ohheyitsj, Austin, TX
"Mallorie was absolutely amazing to work with. She has so much artistic instinct that she was able to guide us through each pose to get the photographs we wanted without making us feel like puppets. It was natural but organized and efficient and it lead to us getting tons of shots I know we will cherish for the rest of our lives. We truly loved having Mallorie take our engagements, it was a wonderful experience and we couldn't have asked for a better photographer."

≫≫

Caitlin and Andy, Austin, TX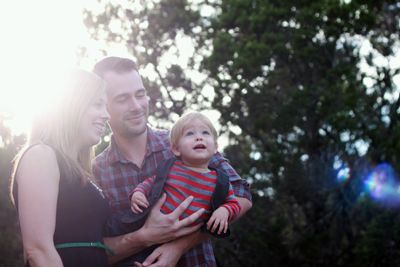 "My experience with Mallorie was great. During the photo shoot she took pictures of us just having fun. We were relaxed and really enjoyed ourselves. Mallorie was very easy to be around and made us feel very comfortable. When the pictures came back I was very happy with them! She did such an awesome job at photographing my family. The lighting and finishing on the photos turned out amazing. I have had so many compliments on all the photos she took. I would recommend her to all my friends and family"
≫≫
Jackie Skanderup, Austin, TX
"The shoot was so fun and natural! That feeling was really translated in the pictures, no forced smiles or fussy four-year old. Mallorie did a great job of engaging my daughter and capturing her beautiful free spirit. I was very impressed with the spot that Mallorie chose, truly a hidden gem. Not a spot that screams pictures, but that ended up working perfectly because the background was just that, a compliment to my daughter…not a distraction. Her work is so much more than a snapshot but is really an art form. You can see that illustrated in the careful composition, lighting and perspective of her photos. I would definitely recommend Mallorie to anyone; she has a very unique and beautiful style of photography."

≫≫

Layshauni Jo (Mother), Austin, TX


"My husband and I had so much fun with Mallorie during our photo shoot. It was obvious that she was well prepared and had came out the day before and scoped out awesome places for us to take photos. I loved talking with her and getting to know her. It wasn't the typical photo shoot where the photographer tells you to pose this way and that way and sit over here, instead it was a very personal experience. Getting to know more about Mallorie really made the photo shoot worth it. I loved the places that she had us take pictures. I have had quite a few photo shoots in the past 2 years due to getting married and pregnancy and this by far was my favorite. I loved that Mallorie already had ideas in mind as to what we were going to do and captured us in the moment. She let us smile when we wanted to smile and did not get frustrated when we were talking in the middle of a shot. She went with what we were doing and this made our photos really come to life. I will look back on these pictures and will always cherish them. This was our first photo shoot as a family of three and it was the best I have had yet. I would recommend Mallorie to anyone and love her photography!"

≫≫

Alys Hejl, Austin, TX